(Saber Tooth Cat)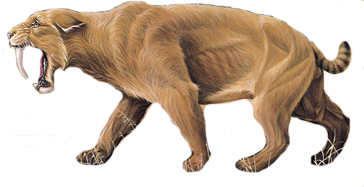 "Smilodon empowers you." -Steve Jobs
Have you ever thought, "Wow, it really would be cool to own a massive wild cat with hilariously impractical and massive fangs, especially if it is an ancient megafauna?" Of course you have!
Well, now you can!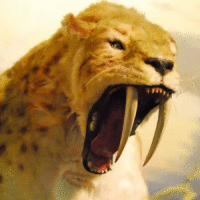 Click on any of the links below to get started learning about your giant new pet, the fun (and meat) loving Smilodon!
Navigation
ONCE YOU'VE FINISHED READING...

OUR SOURCES...
enchantedlearning.com
prehistoric-wildlife.com
dinopedia.wikia.com